Top Apple's Stories: October 13 Event with iPhone 12 Launch, Air Tags, Home Pod Mini and Many more!! 
It's that time of the year – October Ya! Well, actually, it's not the end of the year. But, for the Apple Lovers, it is the feasting time!
Finally, here it is! Apple has announced launching an iPhone event that is done today, i.e., October 13, a solution for multiple announcements and suspense. 
It's been delayed a lot than normal, as Apple's Stories must launch in July but missed it and led the surprise to continue for all the users. 
Apple delayed a lot that it will release every phone in mid-September but just created all the glimpse of the new unveiling Apple Watch series and iPad in the early of September. 
In early September, it has given some of the line up that would come in iPhone and what people can expect regarding the design, look, performance and models. You can just have a look at the complete glimpse and leaks of the iPhone12.
But it has added many things in today's Event, which would definitely a feast for all the audience and users. They came up with new products that will work like magic and give all the users comfort and flexibility for all the users.
If you once see what those are, you'll starve to buy them immediately. But why are they such fascinating? What exactly is the event launching? To find all the solutions for your queries, read until the end of the article where we can have great knowledge of the exciting products and their features.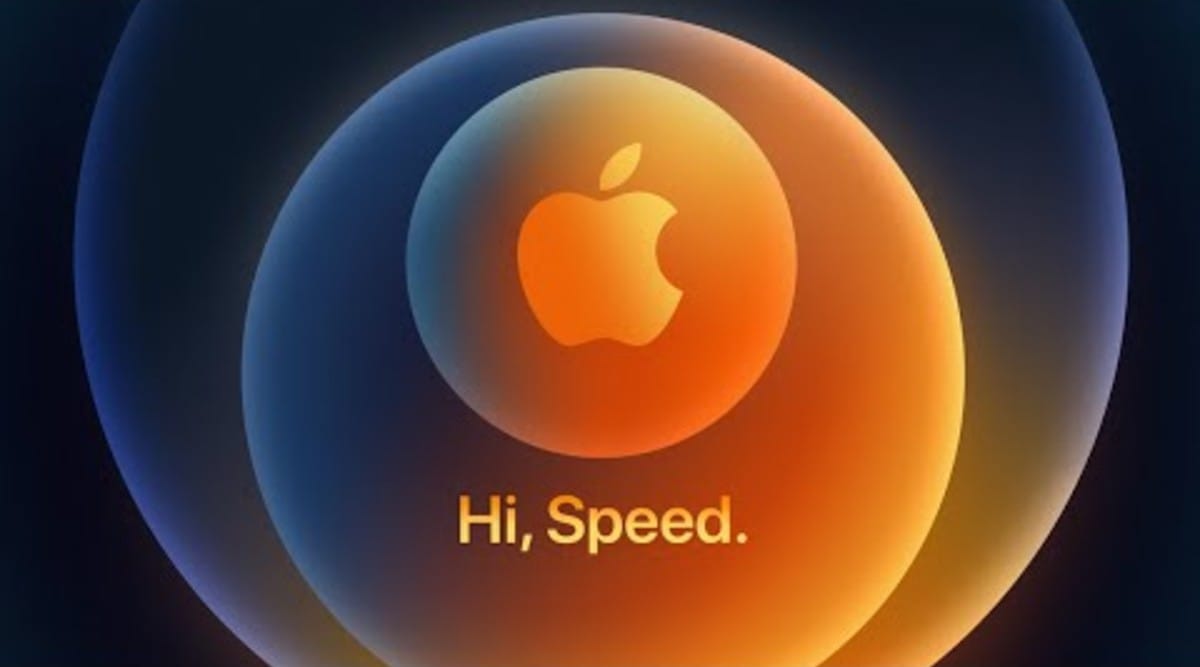 This Event, "Hi Speed," has some many rumours which are going to launch like the iPhone 12 and its series, new headphones, Airpods Studio, an affordable Home Pod, and a Tracking Tag named  Air tag.
The most interesting thing which comes in line is ARM based Mac, which is the first-ever one, Apple Silicon Mac, which is going to launch by the end of the year. The more info will be discussed here whether what are launched and what are yet to be launched and everything! 
So, let's don't stop your excitement and see what really Apple came up!!
The Complete iPhone 12 Line up: 
As we all know, the iPhone has radically explained what will release for iPhone12 and its series in Mid September are. Today October 13, it gave us clarity of the series of iPhone12's and their usage, specifications, and performance.
Today brought 4 series of iPhone's where 2 comes with an affordable, and another two has top high priced Pro models. These affordable iPhones are similar to iPhone11 and come with 5.4 and 6.1-inch sizes, and the expensive pro models come with 6.1 and 6.7-inch sizes. The minimal range iPhone 12 series are iPhone12 mini and iPhone SE, which are so cute in hand and much desiring within an affordable range is Apple's Stories.
The 6.7 inch is the largest iPhone released to date, and 6.1 inches is the middle one. 
All the 4 iPhones are giving competition to each other with their great features and edge-to-edge notch displays. And these all come with Face ID Camera equipment. Earlier models of the iPhone have come up with LCDs, but this time, Apple has launched an OLED line up giving a Super Retina XDR displays, which is very protective for the eyes. 
Furthermore, Apple is thinking of having a Ceramic shield glass screen, which can perhaps be resistant and avoid damaging your screen. And also, Apple has given a 120Hz "Pro Motion," which can refresh rate, which comes in all the iPhone 12 series. But, they aren't clear that it might release this year or get an update for the iPhone 12 users next year.  
iPhone model designs are coming with a flat-edge frame similar to iPhone 4 or iPad Pro designs. The Pro models will have stainless steel finish frames, and affordable models are coming with aluminum models with the glass fronts and back.
Pro models are coming with standard silver, black, gold, and graphite. 
And Affordable models come with all the iPhone 11 style color options, i.e., black, white, red, blue, and green.  
While coming to the camera, all the Pro models are coming with three camera setups. Purposefully iPhone has maintained one with a LiDAR scanner, which earlier we have seen in iPad Pro. These LiDAR scanners give AR capability features that can give more update options in portrait mode, night mode, low light capability, and many more. 
The iPhone 12 Pro has also brought with a new telephoto lens, which gives an optical zoom and Smart HDR low-light performance. Pro models come with an ultra-wide-angle lens and shoot 4K video at 120 and 240 frames per second.  
And the affordable iPhone 12 models come with non LiDAR sensors and only bit camera improvements of camera technology.
Alongside this comes with an ultra-wide-angle lens and two lenses and a telephone lens. Apple 5G is a short-range with Sub 6GHZ and Smart Data Mode, which gives a swap of 4G and 5G mode, which gives advanced drain feature. 
All the iPhone models are coming with faster and efficient 5-nanometer A14 chip and give you vast speed and great performance with much speedier and long-lasting battery life and extra drain of 5G modem.
When it comes to RAM, Pro models are expected with 6GB RAM, and standard models have 4GB. 
Storage on standard iPhone 12 gives you 64GB with 128 and 256 GB options available, and Pro models come with 128GB with 256 and 256 and 512GB. 
And many more changes gonna appear soon within the iPhone 12 on its performance and more features. 
 Home Pod Mini: 
Apple is coming with a bang of the version of Home Pad, but it is not coming as an upgrade of the second version. Moreover, it gives a new range of features for all our home needs at an affordable price. It came with as sibling and named Home Pod Mini.
The original Home Pod has not been much in the market because of its pricing and stuffed by Amazon Echo Dot and Google Home. 
This is why Apple has aimed the sibling Home Pod which comes with 3.3 inches of high-performance audio and is expected to have half of the Original home pod.Alongside with this mini home pod apple came up with a new application named intercom which can be used to communicate with one home pod to another.
This is expected to available in the market from November 2020.
Apple's MagSafe and its Accessories:
Apple has anticipated more about Airpower charging mat and struggled a lot to give a high end featured AirPower which gone give a blast performance and instant charging within no time.
After a lot of struggle, apple got with this new MagSafe, which is more useful for all the Apple users. And even in the iPhone 12 leak event, they have told they will launch these wireless chargers. They came up with MagSafe charger and MagSafe Duo charger, which come with an output of 15watts. 
These 2 chargers can give their charging using a new magnetic iPhone case that has MagSafe. This is the reason they have given a name magnet. The magnetic connection between the device and MagSafe hold safely and gives you instant charging all at once.
MagSafe comes with great unique features to give you compatibility to use and coming in new vibrant styles. For the first time, Apple has launched these accessories, which are useful for the people who are looking for wireless charging features. A unique accessory that is perfect for every need for iPhone users.
These MagSafe accessories are coming with Silicon Case, Pro Clear case, and Leather Wallet models. All these models have an inbuilt magnet, giving you the flexibility to use the wireless charging to free us from cables and their mess. The most desirable and upgraded feature where everyone is looking forward to it.
This is the Hi-Speed Event from Apple, which got up with much more interesting devices into the market. Let's see how these make our lives different. Once they are being used and verified, we all will get a sure shoot mode of how these are really worthy and useful. So, to know more and more ability things about Apple, keep stalking Fommy. Until then, keep exploring and keep smiling!!