Apple Event September 2020 - iPad 8th Gen, iPad Air 2020, Apple Watch SE, Series 6; An Complete Highlights and Updates!
The Apple event that's an annual contemporary every September has!! Apple CEO Tim Cook has given a virtual press meet from Apple Park, at California headquarters. Cook announced that Apple has now mainly focusing on Apple watch and iPad all over the event, which has also given a strong confirmation about iPhone 12 series launch which will be a little late but comes this year.  A Special time flies Apple event, which is the second major apple event this
year after WWDC 2020. They have updated the things not only in the technology wise but also in look. They also came up with products like Apple watches and iPad. Alongside, they added some innovation this year with 2 innovation apps which make user experience much easier.
Furthermore, apple also stepped ahead in building their brand with these products and new applications.
Apple has launched Apple Watch series, Apple Watch SE, iPad 8th Gen and iPad Air 2020 in today's event. The company has unveiled that Apple is the only substitute to bundle of services. And also announced that iOS 14, iPad OS 14 and Watch OS7 will be out on Sep, 16.
Let's just not wait and have a Sneak peek Out of the innovation which launched
today.
Apple Watch Series 6:
The first most product apple launched, it is featured with the ability to measure the blood oxygen saturation. Along with Cardiovascular system functioning. If you have this, then you can avoid your dedicated pulse oximeter.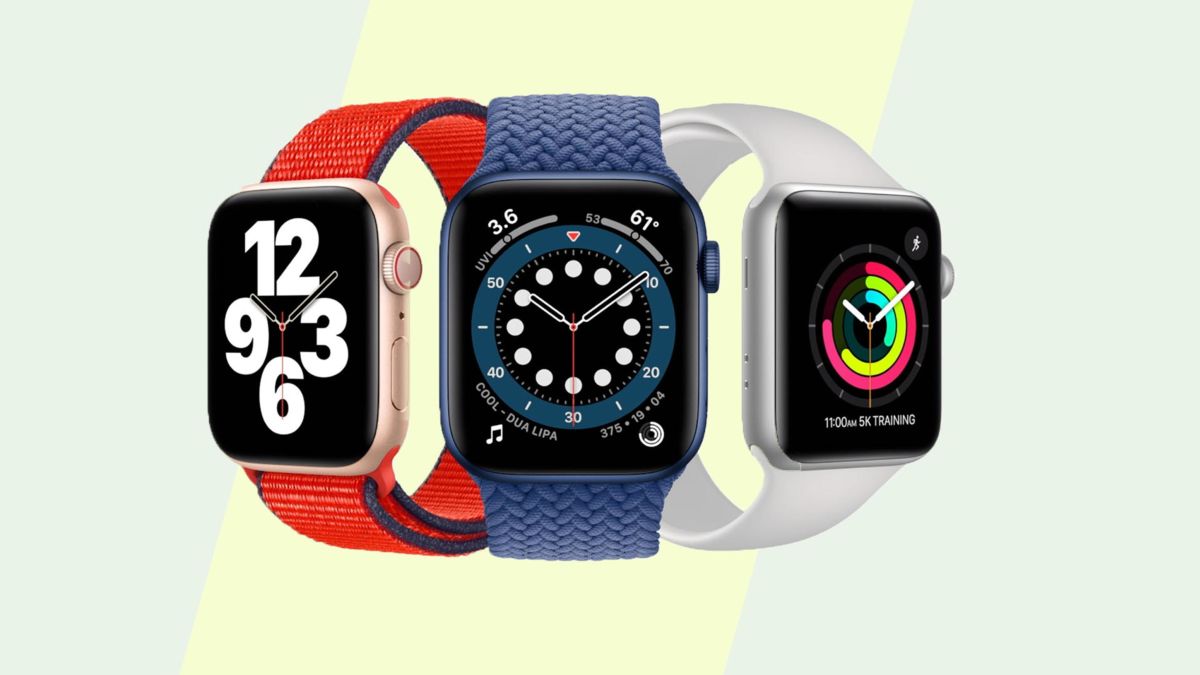 Furthermore, it is the first Apple Watch to ship with a Product Red Edition of red band and has determined that to have its first sales to the charities. It comes with S6 Processor which is 20% faster.
Apple watch series 6 came up with efficient energy level ever before with twice the bright as before. It will also give you the clear measure of elevation in real-time which would be perfect for hikers. And this new watch makes a stripes and emoji faces too.
Alongside it comes with New Solo loop, which is a single band with no clasp.  Those are band models which is solo band, braided solo band, new leather band, new nick brand color with seven colors. Apple watch series 6  price range with $399.
The Apple Watch Series 6 will carry forward same legacy size of 44mm and 40mm.  Apple Watch Series 6 44mm Protective Cases and Apple Watch Series 6 40mm covers will help them stay new by protecting against daily scratches, dust, sweat   
Apple Watch SE:
Most Useful feature in Apple Watch Family setup, which makes you allow all the pair of multiple apple devices to a single iPhone device. This makes a new targeted feature helpful to carry with kids with an automatic location pop-ups and school time mode.
The Apple Watch Series 3 may be an old feature but has upgraded its functionality like in built GPS, Swim tracking, and exact heart rate trackings. It is an upgraded version of Series 3.
This Apple watch SE, runs with Apple's S5 processor. It works 2 times faster than Apple watch series 3. This comes with a family setup. It came up with all the largest screen size ever after. The Advanced feature is that fall detection, fitness freak mode, altimeter, swim proof etc..
Apple SE comes with Apple Watch SE GPs, Watch SE GPs+ Cellular, which is $270 and $320 respectively.
Apple Fitness+:
Apple has launched the fitness service named as Apple Fitness+ which made an target to all the fitness users. It will give a catalog of all the workouts choose your interest of your day. This app is compatible with iPhone, iPad and Apple TV. You can find your fitness score with clear guidance. You'll find your activity of fitness on screen too!
The set of workouts which will be refreshed every week for your choice and can pick your favorite fitness with favorite track of music.
Apple Fitness+ ranges from $9.99 per month or $79.99 per year. It will be available by the end of the year, and you get it free for three months.
iPad 8th Gen:
An 8th Generation iPad which has an A12 Bionic Chip with a Touch ID and adds an similar factor as predecessor. This is a biggest upgrade in the A10 over old iPad. The A12 Bionic is earlier in iPhone X Series, now on iPad 8th Gen which also supports Apple's Smart Keyboard and Pencil. It is ranging with an price of $329. The new 10.2 inch iPad 8th Generation is made specially with kids and eLearning in mind, so whats better way to protect it than rugged shockproof cases for new iPad 8th Generation specially made for kids or AMZER Silicone Cases for iPad 8th Gen. 
iPad Air (2020):
A new iPad which is a redesigned body with new flat borders which makes a second generation Pencil. The Camera meets up at 10.9 inch liquid retina display.
The One and only biggest feature is that, it has an integration of Touch ID which into power button on iPad Air 2020. It has an new A1 Bionic chip which will also been seen in iPhone 12 series too!
Apple claimed, it comes with 40% better CPU performance and 30% better graphics than iPad Air of 2019. This iPad Air 2020 also supports iPad Pro fetching features like Magic Keyboard, USB-C Camera, faster LTE performance.  iPad Air ranges from $599. This sophisticated piece of technology required protection from everyday scratched and drops, these protective cases for iPad Air 10.9 2020 will help  
Apple One:
Apple is here with a Bunch of services which would add an much contribution to their revenue. The Apple company is now selling Apple Music, Apple TV+, Apple News+, Arcade, Apple Fitness+ and iCloud which makes an great revenue every now and then with great bunch of services. Apple One has been priced with $15 a month for Music, Arcade, TV+ and 50GB icloud. Alongside it also have some premium plans for everyone's needs and their pick of sufficiency.
So, these are the new innovations Apple has launched with all the utilizing factors for the users on this year. Let's see what are the next updates and we shall have a brief view of all these new innovations while having an fast sneak in our next upcoming articles. 
 Subscribe to this blog's RSS feed.